People often underestimate the importance of dental hygiene but it is essential to maintaining a happy and healthy smile.
With over 25 years of experience at Mossley we know that good oral hygiene is at the forefront of preventative dentistry.
Dedicated to offering the highest standards of dental care for our patients, we have invested in a team of 4 qualified, expert dental therapists and hygienists at Mossley and encourage patients to visit them every 3-6 months to keep your mouth as healthy as possible.
What our Hygienists do
Hygienists are trained in the prevention of gum disease and dental cavities and are dedicated to maintaining oral health. On the appointment the hygienist will examine your teeth and look for problem signs such as inflammation, bleeding, swelling, calculus and the presence of plaque.
Any surface stains or plaque will then be removed by either scraping and polishing or using the powerful high-tech prophyflex power sprays.
For more serious dental issues, the qualified dental therapists are able to conduct routine fillings and extract baby teeth from young patients as well as take X-rays.
At the end of the appointment, your hygienist will advise you on the best use of toothbrushes, electronic aids, dental floss and inter-dental brushes to prevent these oral imperfections.
Isn't it time your sorted your oral health? Get in touch to book your next appointment with our friendly hygienists today.
Our Dental Therapists and Hygienists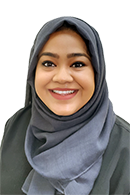 Wasima Khatun – Dental Therapist and Hygienist
Wasima qualified from the University of Liverpool in 2015 and has been an invaluable member of our team since 2016. As a skilled dental hygienist therapist, Wasima is also able to undertake routine dental treatments on behalf of our dentists. These include fillings, x-rays and impressions.
Wasima has a special interest in paediatric dental care and facial aesthetics, having completed training in microdermabrasion facials and skin peels.
Wasima is a keen world traveller and has volunteered her dental skills to refugee camps in Asia.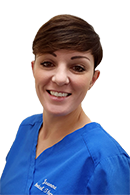 Joanne Thornton – Dental Therapist and Hygienist
Joanne qualified in 2013 from RCS Eng. She has been lucky enough to take part in oral health promotions with the local schools and prison services.
As well as excelling in her patient care for both adults and children, she has also been involved in clinical trials with Colgate.
She has worked with 'Heart you Smile' charity, giving back to the community which she has fond memories of.
Joanne is a committed member of the dental team and thoroughly enjoys all aspects of patient care.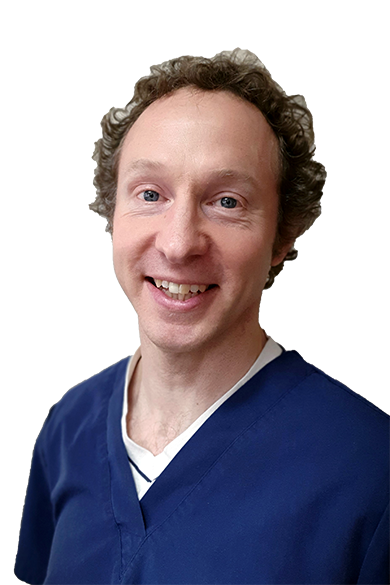 Lee Bowden – Dental Therapist and Hygienist
Lee is a member of our team of three hygienists here at the Practice, each working on a different day to ensure a seamless transition between dentist and hygienist – no need to have appointments on different days here at Mossley. Lee has worked here for over 10 years and is passionate about his hobby fell running for Saddleworth Running Club which he manages to juggle with the care of his two bouncy boys!